The Doctorate in Psychoanalysis
Specifically designed for those who have graduated or are attending an approved accredited Psychoanalytic institute.
Educational Objectives
The study of psychoanalysis begins with a sequence of courses that provide the basic theoretical framework of Psychoanalytic principles and treatment procedures. Beginning with Sigmund Freud's writings, courses include contemporary theorists such as Hans Loewald, Otto Kernberg, and Stephen Mitchell. The study of psychoanalysis includes Psychoanalytic developmental psychology, assessment, and psychopathology. The concepts of the unconscious and various adaptations of the ego are basic to Psychoanalysis. By studying the ego's responses to internal as well as external pressures, we trace symptomatology back to ego strength and weakness as well as neurotic symptomatology and maladjusted character structure.
The profile of your professional and academic background is to include the following:
A master's degree in a mental health field or in a related subject area.
Coursework – at least 400 hours of classroom instruction including at least 45 clock hours in each of the following subjects:

Psychoanalytic Theory I: Basic Writings of Freud
Psychoanalytic Theory II: contemporary Psychoanalytic Theory
Personality Development
Psychopathology I
Psychopathology II
Psychoanalytic Perspectives on Development: from Infancy to Adulthood
Transference and Countertransference
Psychoanalytic Assessment and Treatment
Object Relations Theories
Legal and Ethical Issues in Psychoanalytic Practice

Personal psychoanalysis – at least 300 clock hours of personal psychoanalysis.
Supervised analysis – a minimum of 300 hours of supervised clinical experience.
Those who have completed the coursework, individual psychoanalysis, and supervised experience would meet the requirements for acceptance into the programme.
The following two requirements are to be met in order to complete the programme.
The Capstone Written Project
Residency
What are the costs?
ALL TUITION AND FEES ARE PAYABLE IN U.S. DOLLARS
Application Fee $250 (non-refundable)
Doctoral Degrees
| | |
| --- | --- |
| Tuition (Includes advisement, library fees, the Graduate Seminar, workshops, Research and Design I & II, the external and internal reviews of the capstone project or the dissertation, the oral capstone project examination or the oral dissertation defence and the printing and binding of the capstone project or the dissertation.)1 | $20,000 |
| *Mentor Fee:  Doctoral candidates are required to hire a mentor. The typical mentor fee is $2,000 but is negotiated between the candidate and the mentor. | *$2,000 |
| Travel, food and lodging (Estimate) |   $2,500 |
| | |
| Total Cost   | $24,500 |
1 Total Cost does not include the cost for the evaluation of continuing education course content or for the testing of unevaluated continuing education coursework submitted for transfer, or online courses offered by the University.
| | |
| --- | --- |
| Graded (evaluated) | $200 per credit |
| Ungraded (unevaluated) | $300 per credit |
| Independent study and online courses (if needed) | $450 per credit |
---
Meet the Dean – Dr. Stephen A. Daniel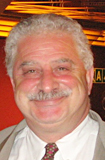 Stephen A. Daniel, MA, PhD
Dean, Faculty of Behavioural Health
Director of Research and Grants
Click here for Bio of Dr. Stephen Allen Daniel – CV 2018